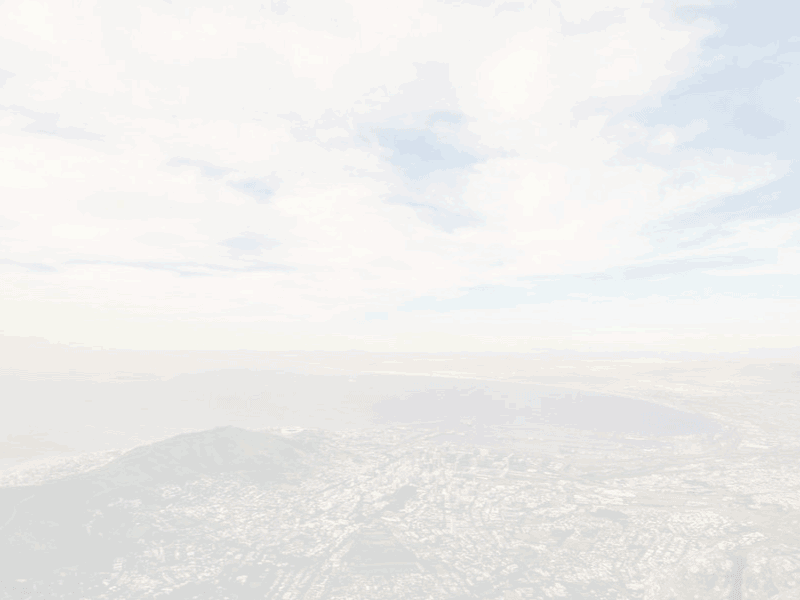 ProZ.com to Acquire TM-Town.com
World's Largest Freelance Translator Community Obtains Additional Channel for Its Members to Promote Their Services
Syracuse, NY, April 13, 2016 -- ProZ.com, Inc. and TM's for Translators, LLC., today announced that the two companies have entered into a definitive agreement under which ProZ.com will acquire TM's for Translators, LLC., including its "TM-Town.com" website. The acquisition will enable ProZ.com, the world's leading community for freelance translators, to offer its members an innovative new channel for obtaining more of the type of work in which they individually specialize.
At most freelancer websites, including ProZ.com, translators create profiles that describe their services and areas of expertise, and companies seeking to hire translators search those profiles for candidates. In contrast, in TM-Town's patent-pending approach, a central agent (dubbed "Nakōdo") characterizes translators' areas of expertise by statistically analyzing the terminology that appears in work they have completed previously. When a new document needs to be translated, candidates with experience in the field can quickly be identified, through a process that involves comparing the "terminological profile" of the new document with that of documents previously translated by TM-Town translators.
For outsourcers, this unique approach can reduce the time required to search for translators and evaluate their profiles. For translators, it makes it easier to find a particular kind of translation work, while decreasing the number of inquiries outside of one's working fields. The approach also contributes to higher efficiency and quality of work, since translators working in their areas of specialization require less time to research new concepts and terms.
Importantly, novel mechanisms enable TM-Town to learn translators' areas of expertise without the need to upload confidential client content.
"Kevin and Nate at TM-Town have built an innovative job matching platform that is both easy to use and technically advanced," said Henry Dotterer, President of ProZ.com. "We are pleased to be able to offer a unique new marketing opportunity to our members as a result of this acquisition. We look forward to supporting Kevin and Nate as they further develop their promising service for translators."
Kevin, founder of TM-Town, commented, "Joining ProZ.com gives us an opportunity to bring our unique tools and services to the world's largest translation community. We are looking forward to continuing to improve our technologies, while serving the freelance translators and translation buyers of the world on a much greater scale."
The two sites -- ProZ.com and TM-Town.com -- will continue to exist separately. By acquiring ownership of a company serving the same customers, but with a different and complementary technology and approach, ProZ.com puts itself in a position to offer a more comprehensive service. In the short term, a joint membership will be offered at the two sites. Over time, additional possible synergies will be explored.
The strong privacy and data confidentiality policies of both sites will remain in effect.
For more information about the deal, see the FAQ.
More about ProZ.com
Founded in 1999, ProZ.com is home to the world's largest community of freelance translators. Companies that require translations can use the site's directory to find translators or translation companies at no charge. In addition, translators working on jobs have a structured means (called "KudoZ") of obtaining assistance from colleagues on challenging terms. Many other services are provided for translators, including discussion forums, in-person and virtual meetings, the "Blue Board" database of translation outsourcers with reviews, and more.
ProZ.com is based in Syracuse, NY, USA, and has additional offices in La Plata, Argentina and Kharkov, Ukraine.
More about TM's for Translators and TM-Town
Established in 2014, TM's for Translators, LLC., is the owner and operator of TM-Town.com. The company's mission is "to create a better translation world through technology and specialization." Created by Kevin Dias with Nate Hill, the site serves translators by providing tools that they can use to manage their linguistic assets while obtaining the opportunity to meet clients whose translation needs precisely match their areas of expertise.
If the sites will continue to exist separately, why merge the businesses?
What ProZ.com and TM-Town have in common is that they are both dedicated to serving freelance translators. By combining, the two businesses position themselves to do more for their members, and to work more efficiently behind the scenes in areas such as development, systems administration, customer service, marketing and so on.
What are the benefits of TM-Town to me as a translator?
TM-Town is basically another channel you can use to generate client flow. There are also tools for managing your linguistic assets in various ways, a blog, a marketplace for buying and selling glossaries, and more.
How is TM-Town different from other sites where translators and clients can meet?
TM-Town uses a patent-pending approach that involves a central agent called "Nakōdo". The unique approach is designed to bring you more of the type of work that you specialize in, with less "noise" from job inquiries that do not match your areas of expertise.
How is that accomplished?
In the Nakōdo approach, terms in documents to be translated are compared with terms from documents that are representative of TM-Town translators' prior work. In this way, candidates with experience in the exact area can be sourced more readily than they can through the traditional approach of searching profiles.
Is it necessary to disclose work to participate in TM-Town?
No, the TM-Town mechanisms have been cleverly designed so that it is possible to participate without subjecting any part of your prior work to exposure to others.
I do not have prior work of the sort that can be uploaded to third-party services. Is there any way that TM-Town can be useful to me in meeting new clients?
Yes, TM-Town provides several ways to establish your areas of expertise even if you do not have prior work that you can upload. See the TM-Town website for more details.
Does TM-Town make any peripheral use of data translators upload to the site? For example, to train MT?
No, TM-Town does not use the data uploaded in any way. See the site's Content Confidentiality and Data Usage Policies.
I am a ProZ.com member and I would like to start benefiting from TM-Town. What should I do?
Register at TM-Town and take it from there. (For convenience, it is possible to use your ProZ.com login and to connect your accounts at the two sites.)
I am a project manager / vendor manager. Is TM-Town useful to me?
It could be, especially if you have jobs that require subject-matter experts. Consider giving it a try, as TM-Town is free for outsourcers to use and there is no commission or fee of any sort when you hire a translator. See: https://www.tm-town.com/about-tm-town-for-clients
Who built TM-Town?
TM-Town was built by Kevin Dias, a developer living in Japan. He learned about the translation industry while trying to help a translator friend streamline his work process.
What is TM-Town's business model?
TM-Town has a membership model similar to that of ProZ.com -- there is a premium level of service available to translators for a fee.
Will ProZ.com members be able to join TM-Town at a reduced fee?
Yes, a combined membership package for ProZ.com and TM-Town will be offered at a discounted rate. For now, as an initial promotion, any translator with a current ProZ.com membership is eligible to receive a complimentary TM-Town "Starter" membership (a $48 value). To get that, you should register and enter at least one "qualifying document" by April 30, 2016.
What is a "qualifying document", in TM-Town terms?
A "qualifying document" is basically a document that reflects your areas of expertise and thereby enables TM-Town's Nakōdo engine to begin matching you with potential clients. The document could be any the following:
a translation memory (TM) file you have created
a glossary you have created
a "Deshi" analysis file ("Deshi" is the TM-Town application that analyses your work offline so that you don't have to upload it)
a sample translation pushed from your ProZ.com portfolio
a sample you provide by translating something from TM-Town's source text library
I have registered at TM-Town and have been credited with one or more qualifying documents. How do I redeem my complimentary Starter membership at TM-Town?
TM-Town will update memberships once a day for those who have linked their ProZ.com account (you can do this in your TM-Town account settings) and loaded at least one qualifying document. If after 48 hours your membership has not automatically been redeemed, please email TM-Town ([email protected]) and the TM-Town team will take care of it for you.
I am a ProZ.com member but I do not plan to use TM-Town. Should I opt out, or something like that?
You do not have to. Do nothing and you will not be affected by this deal.
Will data be copied from ProZ.com to TM-Town, or vice versa, as a result of this deal? For example, will a profile be created for me automatically at TM-Town/ProZ.com?
No; your data will not be copied from one site to the other unless you choose to copy it.
I am already a TM-Town user, and I have uploaded work there before. Does ProZ.com intend to use this data in any way?
No, the TM-Town Terms of Service remain unchanged. Files you have uploaded will continue to be there only for you, and will not be used for any purpose that you do not authorize.
What changes to either site, if any, can I expect from this deal?
Both TM-Town and ProZ.com will continue to offer all of their existing services and features. Over time, sensible functional integrations between the two sites may be explored. Please let us know if you have ideas for improving either service through combined functionality.
I have a question not answered here. Who can I ask for more information?
Please enter a support ticket. (Use the category "Other".)